When we decided to open a Pizzeria Restaurant Neapolitan in Roma we wondered what we could offered to our customers and we agreed that our goal should be based on the highest quality with maximum ease.
To achieve it we envisioned a truly home cooking combined with rigorous selection of raw materials, always seasonal, and always respecting the territorial and local production.
Our mission is to combine the simplest ingredients with appetizing flavors.
Aperitif at 6€, lunch set menu at 9 €.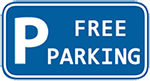 2 hours of guarded parking included
starting from 19:00
OPEN EVERY DAY
THIS SATURDAY WE ARE CLOSED FOR LUNCH
From Sunday to Thursday 12:30-15:30 and 19:30-23:00
From Friday to Saturday 12:30-15:30 and 19:30-23:30
Try the special menu of the sunday lunch!
APERITIV
Tuesday through Saturday from 18:00 to 20:00 with happy hour from 19:00 to 20:00
(the second drink is half price)