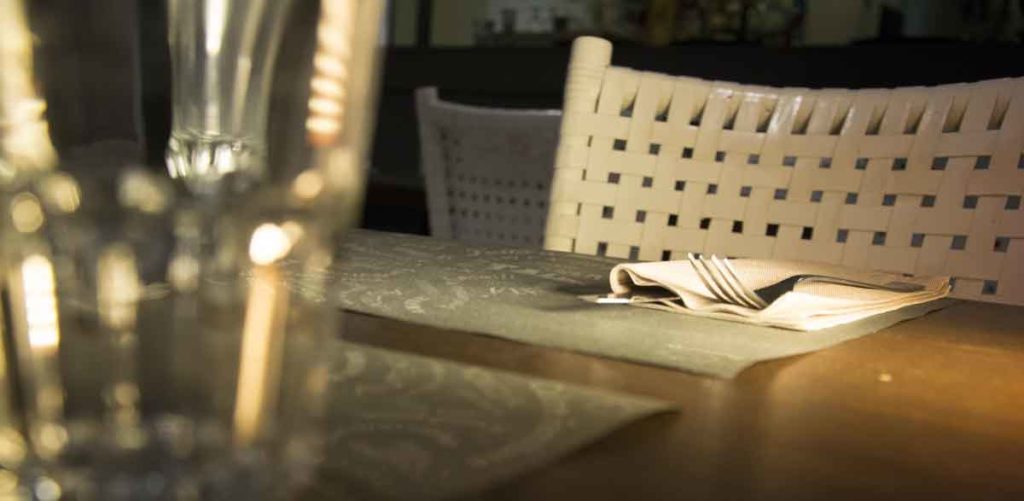 Are you looking for a restaurant/pizzeria in Parioli neighborhood in Rome?
A few steps away from Buenos Aires square, nestled between the quaint Coppedè and the renowned Parioli neighborhoods, in 2017 the second PummaRe Restaurant & Pizzeria was born.
Equipped with a cozy terrace overlooking a dynamic crossroad: residents, professionals, university students and art enthusiast (we are a few steps away from MACRO, the Museum of Contemporary Art of Rome).
PummaRe Restaurant & Pizzeria replies to the business frenzy and to the eclectic vibe with food culture, by offering accurately conceived recipes, connected with tradition and ennobled by the close attention paid to detail, starting from the selection of the finest local and seasonal raw materials.
In the inner part of the restaurant, modern and cozy, archways and pillars create a space division that allows customers to enjoy an exclusive atmosphere, quiet and discreet, perfect for a business meeting.
Staff's manners, snug spots, background music, comfy sofas, the chef's and the Pizza master's creativity, together convert a quick lunch break in a relaxing moment, and make a dinner a convivial event.
PummaRe Parioli Restaurant & Pizzeria's specialties
Our pizzas are made by authentic Pizza masters, according to old rituals and with the finest raw materials.
Choose the dough for your pizza: traditional, wholegrain, stoneground, gluten-free, PummaRe (a light and easy to digest blend).
We support foods facing extinction: so we choose Ark of the Taste products, selected by Slow Food.
Restaurant & Pizzeria in Parioli neighborhood
We are in Viale Regina Margherita 72, Parioli-Coppedè neighborhood.
For info and reservations, call us at 068844684
We are open for dinner everyday from 19.30 to 23.00
On Fridays and Saturdays we work until 23.30 to extend the evening!
We are open for dinner from Monday to Friday, from 12.30 to 15.10.